At M.J. Dixon Construction Limited, safety first is our number one core value. We are proud to have achieved reaching over 883,664 consecutive derived hours worked without a lost-time injury. MJ Dixon's implementation of world-class safety systems and best practices enables us to focus on leading indicators that continuously drive improvements, year after year.
MJ Dixon Construction is CORTM certified with the IHSA. We are also certified with the League of Champions, highlighting the culture of safety in our practice and industry.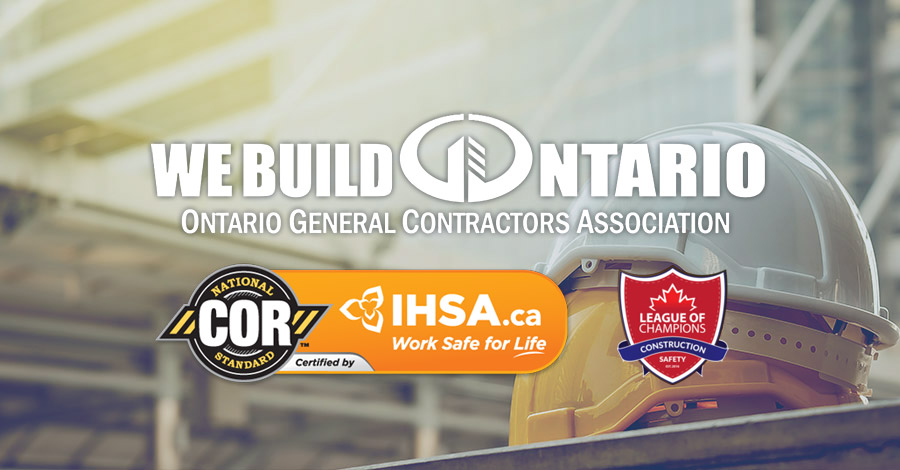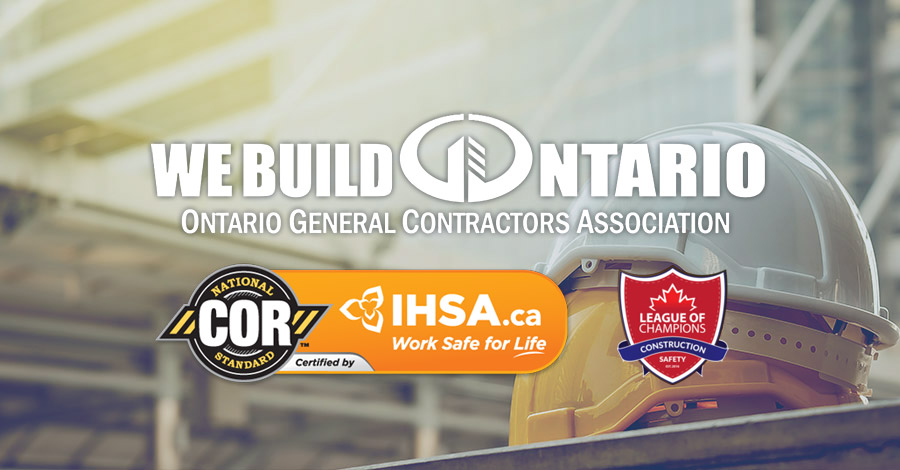 Company staff including our dedicated Site Supervisors at each job site across Ontario ensure strict implementation of our program. M.J. Dixon Construction Limited has consistently received a Zero Injury Frequency award since 1991 as a testament to the success of our safety first culture. As our company grows, we continue to improve our program and diligence. We believe that every worker at MJ Dixon, regardless of their position, plays a role in achieving a safe work environment. MJ Dixon prides itself in providing a safe work environment for all its workers and customers. Commitment to Health and Safety is an integral part of our organization. MJ Dixon Construction has taken safety standards to the next level by partnering with 4S Consulting Services Inc. We are CORTM certified (Certificate of Recognition) with the IHSA. By maintaining this individual and collective commitment, we stay safer and healthier for longer, and that means we can create a safer and healthier environment for all. We believe that:
Safety is an inherent part of our corporate culture; it's not just a program
Managing safety is the responsibility of everyone in the organization
Accidents don't just happen; they are caused
All injuries are preventable
To view our M.J. Dixon Construction Limited Health and Safety Policy Statement, please click here.
To view our complete M.J. Dixon Construction Limited Health and Safety Program, please click here.
To view our complete M.J. Dixon Construction Limited 4S Consulting Services portal, please click here
Accolades
OGCA Milestones Award 2007-2014 Congratulations In recognition of the achievement of reaching over 500,000 consecutive derived hours worked without a lost-time injury.
OGCA Zero Injury Frequency 2007-2019 (883,664 hours) Distinguished Achievement in Health and Safety